Community Links
E.T.S.P (Enfield Town Schools' Partnership)

We are one of the founding members of the Enfield Town Schools' Partnership (ETSP) group of schools. ETSP is an exciting partnership of ten local primary schools who pool expertise and resources for the mutual benefit of all. Together, we employ a part-time
Business Manager who facilitates training sessions, identifies and organises opportunities for peers to work together (for example, all the welfare assistants or the Phase Leaders - or even all the teachers from a certain year group so that they can check that the standards are similar across all the schools) and she bids for the finance necessary to put improvements into place. If you would like to find out more about the aims and vision of this partnership, please follow the link
http://www.etsplondon.org
St. Michael and All Angels CE Church
St. Michael's Church and St. Michael's school are very closely linked. The Vicar is a regular visitor to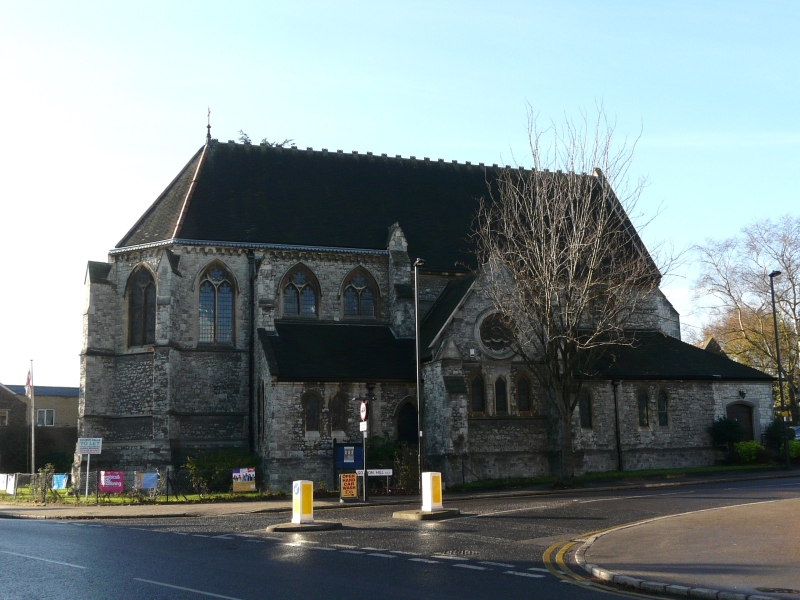 the school. He leads worship once a week, is often in the playground to talk with parents and offers pastoral support to school families and staff. Children visit the church regularly for school services and RE lessons and are considered to be part of the St. Michael's church community. Worship themes continue from church into school and then feed back into church.
AGE UK
For over fifteen years now, our children have had the benefit of older volunteers in the classroom

.

It started with Mrs Hicks, a retired widow who wrote to ask if we needed any help hearing children read. She stayed with us for over ten fantastic years. Our children gained so much from the inter-generational links that, over the years a veritable army of grandparents and local senior citizens was developed. More recently, we have worked with AGE UK as they have trained volunteers in how to read with children, basic phonics and Child Protection procedures.
The Local Senior Citizens
Groups of children regularly sing, dance or otherwise entertain different groups within our community. We have particularly good links with the Salvation Army and the Women's Institute.
Assessment Group
Over the last few years, we have worked with Hadley Wood School to develop our assessment and recording
systems. We moderate standards with members of the E.T.S.P (see above)
Ex-Parents and Pupils
Many of our ex-pupils and parents come back to the school to support in different ways. Some of them own local businesses and very kindly support school events many years after their own children have left. Ex-pupils often run the lighting and/or sound boards for PTA events or help run stalls at the Summer Fayres.