e- safety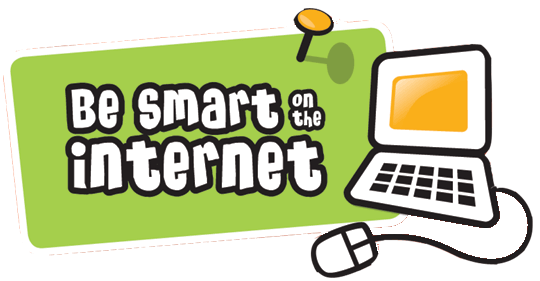 We all want our children to be safe, wherever they are, and that includes online.
As a school, we promote e-safety and responsibility.
More information is available in our Computing curriculum area here
*The Internet Matters App is a good way to start a conversation. Download the apple version at the app store here. or at the Google play store here. Junior Classes may have it set for homework.
Every Year, e-safety experts visit the school and work with children, staff and parents. They often suggest some good websites for advice. Here are some of them.
Ages 4-7 here
Ages 8-10 here
There are also parent's areas.
Below are links to both the Think U Know website and the NSPCC website among others for further information and support. Internet matters is great for information, along with Net Aware, which can keep parents up to date with new applications.
Internet Matters have a really useful guide to popular apps, their age ranges and what they are used for here.
Children's zone information about e-safety is available on our own website here. There is also information in the curriculum area.
Digital parenting magazine is available to sign up for or read online here.
For Parents only, we recommend taking a look at the BBC website area based on 'Murder Games: The Life and Death of Breck Bednar ' It is not an easy watch, by any stretch of the imagination, but it can be a valuable insight into how we can spot the signs of something going wrong online.
Here are some tips to help at home.
Have the conversation early and often. Children can sometimes see online as a separate world. keep it part of yours.

Explore online together. Children can then bring up their own questions.

Know who your child is talking to online, if children feel comfortable talking to you about this, they are more likely to tell you if something feels wrong.

Set rules and agree boundaries together. Children need ownership of their safety too.

Make sure that content is age-appropriate. Children perceive things differently to adults-even when they are otherwise quite mature.

Use parental controls to filter, restrict, monitor or report content, but be careful - they cannot replace you.

Check they know how to use privacy settings and reporting tool. Set their privacy settings to medium or high. Without updating their privacy settings, anyone can contact them and their profile information is visible.

Explain to them that they should not share personal information with people you do not know, such as your address, school, parents name, etc

Children often share their passwords. Know your child's passwords and discuss that passwords are "secret" words and should not be shared with friends.

Children sometimes leave themselves signed in at friend's house on someone else's mobile device or computer. We suggest that you remind them to always be sure to log out

Age restrictions on social media mean that children in our school ideally should not be accessing these. When they are old enough, please make sure that children understand that it is not a good idea to 'friend' someone they do not know in real life. If your child receives an unwanted friend invitation be sure to encourage them to tell you, help them ignore the request and also block this person from contacting them again.
For our school policies on E- Safety and cyberbullying, please look at our policy area here.